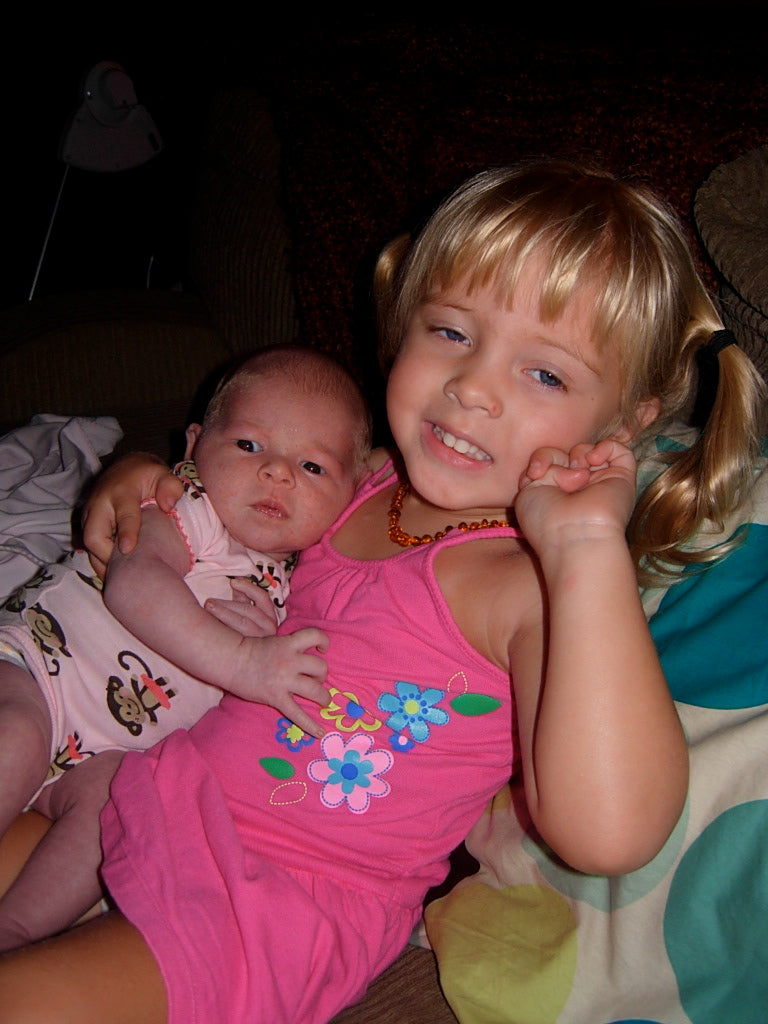 Thinking About Baby #2: Is My Toddler Ready for a Sibling?
Erin Burt
Thinking about having a second child is a huge decision…literally life changing. And this time it isn't just life changing for you and your partner, you now have to take into account the feelings, expectations, and readiness of your first child. If your child is older, they may very well be excited at the prospect of a younger sibling, but if they are in their toddler years it could be a very difficult transition for them to no longer be the baby.

Preparing your first born for the arrival of their sibling starts with involving them in the conversation. When you start to tell people about the pregnancy, include your child. Even if they don't quite understand what is happening, it could diffuse a potential situation of somebody else asking them if they are exciting to be a big brother/sister which can add even more confusion.

Once they are in the know, follow their lead about how much (or how little) they want to talk about the baby. Try not to overwhelm them with a lot of information, but answer their questions as they come up. Ask them what they think the baby is doing in there and when the baby starts kicking let them feel the movement. You might also consider bringing them to a prenatal visit so they hear the heartbeat and see the baby on the sonogram.

Your toddler might have some expectations for when the baby is born; help steer them to ensure that they are realistic. Although the baby will be a future playtime buddy, initially they will require a lot of attention from you and be sleeping most of the time. Talk about ways that your toddler can help in those early months. For example they can help grab diapers and wipes for you, they can help burp them, or help pick out outfits and toys. If you have friends or family who have babies, visiting may be helpful so they can see what a new baby looks like and does as well as what you like holding another baby.
Little things along the way can help get them ready for this big event. A friend of mine got her toddler and newborn a matching blanket and lovey that helped the toddler feel more connected to their new sibling. They also asked family that came to visit to first congratulate them on becoming a big brother/sister and ask if they could show the baby to them; they felt the extra attention made their first-born feel really special. However you decide to involve your toddler, it's an amazing time for everybody to have a growing family.
Lisa is a babywearing, breastfeeding, cloth-diapering mama who hopes to make a second baby a smooth transition for her little one.